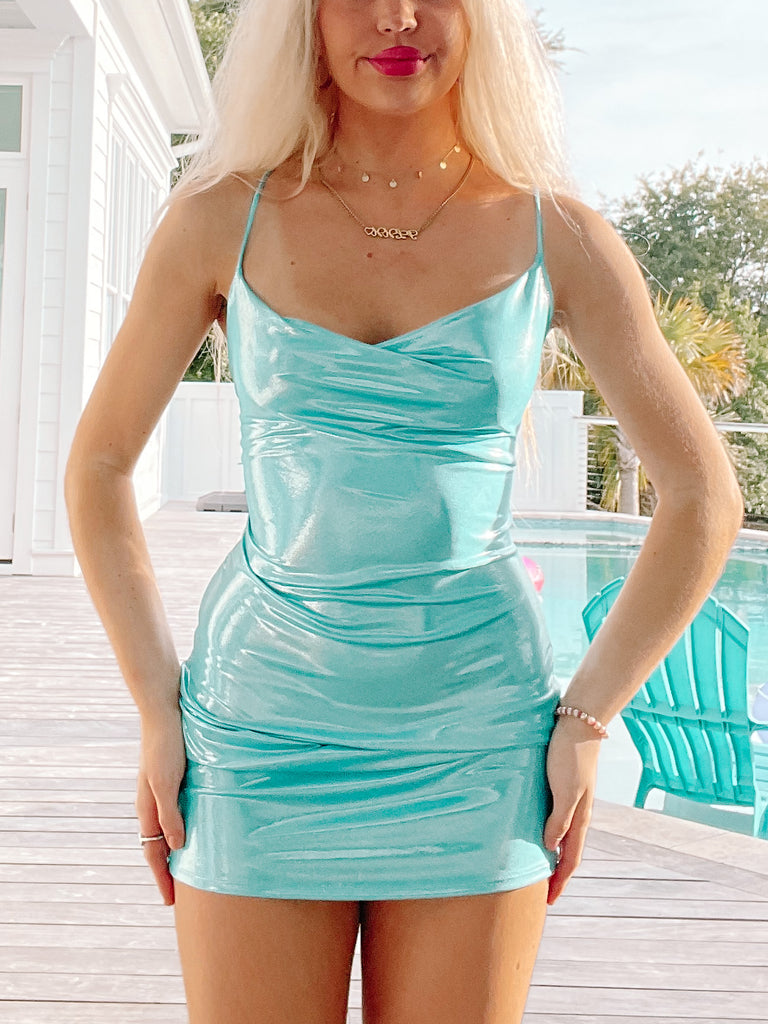 Little Mermaid Dress | Teal
$68.00
The Little Mermaid Teal Dress from Sassy Shortcake is a metallic foil dress features a bodycon fit and an open back with a strappy design. This dazzling teal dress is sure to have you shimmering in style! Perfect for any special occasion - dive right in!
Also available in pink.
She is fitted, model wearing a size small. Lined.