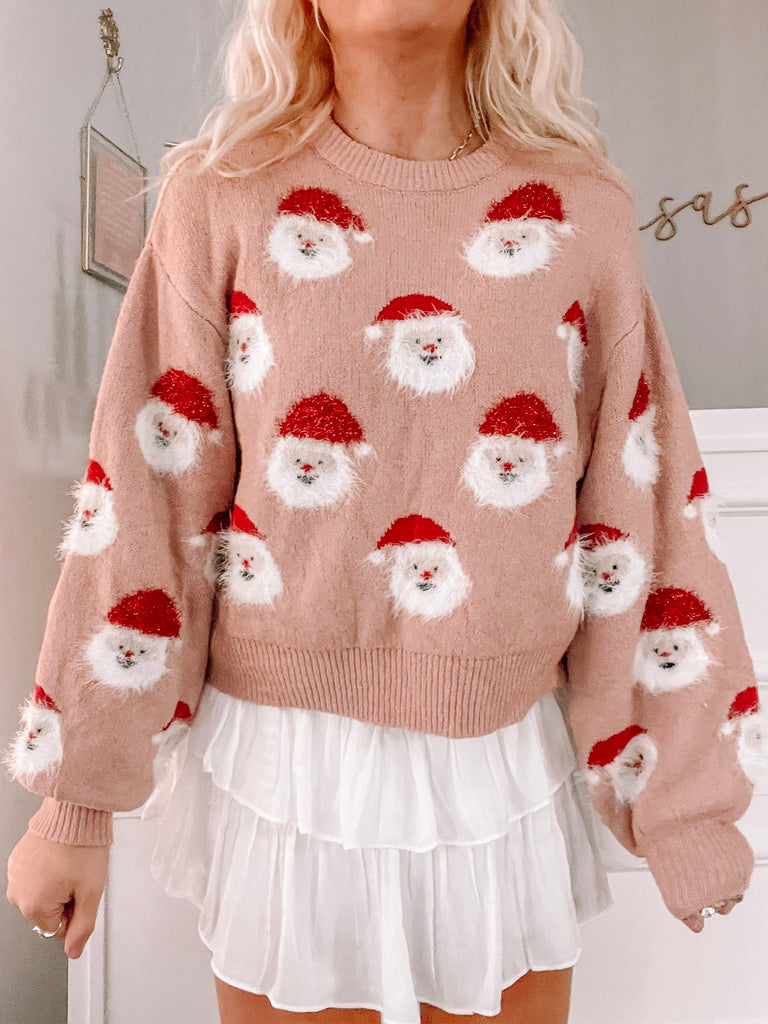 Secret Santa Sweater
$46.00
Our Secret Santa Sweater is a blush pink pretty with Santas featuring soft eyelash fabric and details. 
Model wearing size small
Material: 88% polyester, 5% nylon, 7% acrylic

Care Instructions: machine wash cold
Have a question? Ask a stylist! Text us at (843) 469-7145
**Note**
Smalls and Mediums will be sent out mid November when restocked. They sold out quickly!